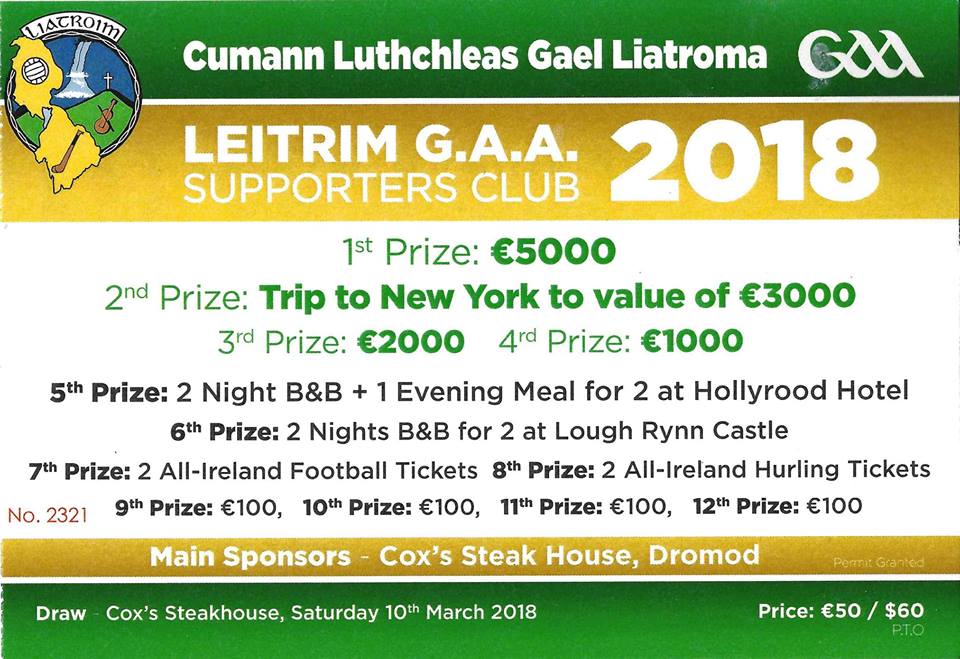 Leitrim GAA Supporters' Club
Can I join online?
You can join the Leitrim GAA Supporters' Club now by paying online using your credit card.  To do this, just click on the PayPal Buy Now button below and follow the instructions.  This is a secure electronic transaction on the PayPal.com site.
NOTE: You are not required to sign up for a PayPal account, but you may do so if you choose.
How else can I join?
Please contact the Admin office or any county board or club officer.
What do I get?
Car Sticker
All registered members will receive a Supporters Club Car Sticker.
Prize Draw
All members registered before the draw date will be entered in the draw.
If you do
 not receive your membership card and car sticker within 12 days then please click here to report problem.