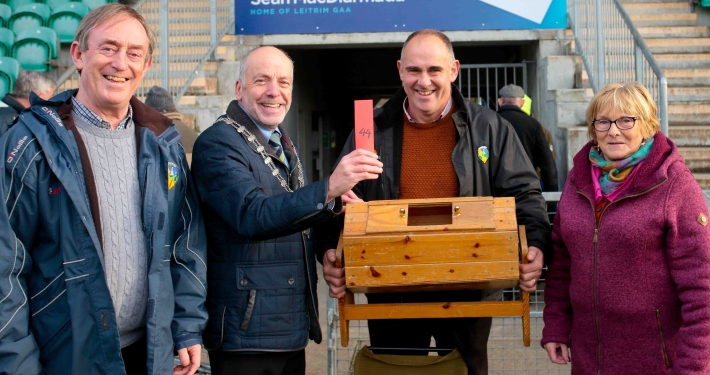 Gaeltacht Grants Draw 2018 There was a large number of applicants…
We have Facebook coverage of the launch of the new Leitrim Senior Team Sponsorship that took place in JP Clarke's Saloon, McLean Avenue, Yonkers last weekend.
We are delighted to have Seamus and Caitriona Clarke on board as the main team sponsor for 2019-2021.
In response to many enquiries, we regret to inform supporters that the new jersey will not be on sale in the shops in time for the Christmas market. We will keep patrons posted of its earliest availability. This is due to circumstances beyond our control.
HELP build "The Leitrim Wall" & finish the county's GAA Centre of Excellence
As soon as all the funding in place, the wall will be completed. We are asking all supporters to buy their bricks/stones as soon as possible.
A number of bricks/stones have been bought already.  Some names and sample messages are as follows:
The first stones in the wall were bought by:
Padraic & Mary White,
Leitrim Abu Melvin Gaels our Club 'Leitrim Lovers'
Eamonn, Stephanie, Esther & Shona Duignan,
Two gifts to give our children roots & wings
Mike Dillon, New York
In memory of Mary Dillon N.Y –Dillon & Doyle families Cloone
Jim McGarry, Annaduff & Ballina
Gerry McGarry Annaduff
Gerry Nangle, Drumshanbo
Owned 4 pubs and over 40 years a publican in Dublin- great Leitrim Supporter
This innovative Fundraiser was launched in Ireland and also New York which includes an optional Tax-deductible Incentive Scheme for US residents
Show your support of Leitrim GAA by purchasing a clay or porcelain brick/tile to be displayed at the entrance to our Centre of Excellence.   The Leitrim Wall will be the first of its kind in a GAA facility in Ireland.
Choice of 4 beautiful personally inscribed tiles will make a permanent mark on the Centre of Excellence, proudly displaying your passion for Leitrim GAA.
Gift vouchers also available.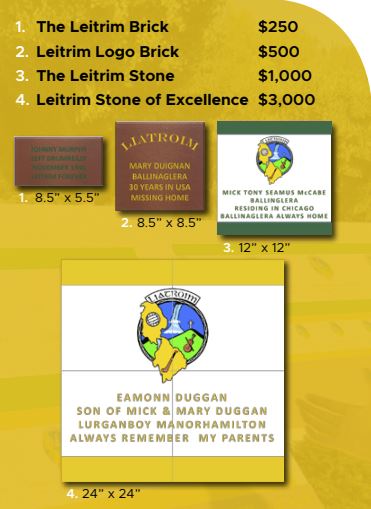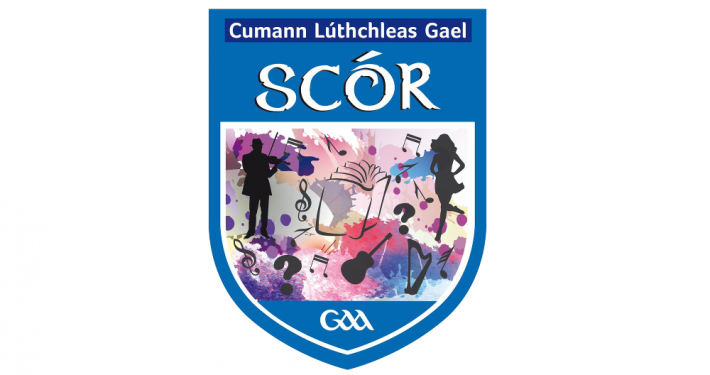 The Leitrim Scór na nOg County Final took place on Sunday last,…
--
No fixtures for the next 10 days
--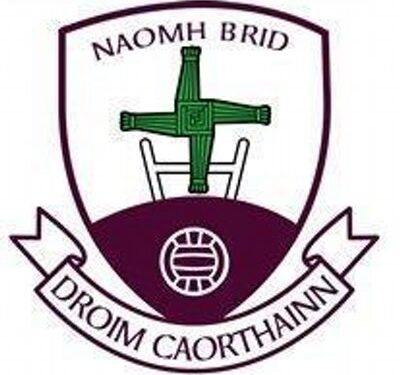 Club AGM - the AGM took place last Saturday, 8th December,…