Cairde Liatroma is a Development Draw organised to support Leitrim GAA and is similar to fund-raising ventures in many other counties.
Supporters of Cairde Liatroma are asked to make a monthly contribution of €10 by way of bank standing order, or a yearly contribution of €100.
There are monthly draws for individuals and club prizes also. There will also be yearly draws with 5 club prizes of €1,000 and individual prizes of €1,100.
If you or someone you know  who wants to support Cairde Liatroma to contact Leitrim GAA officers or your own club officers and don't forget to nominate your designated Club.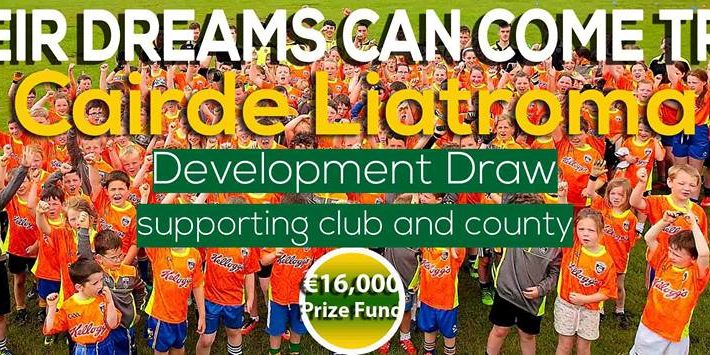 The concluding draw in the Club Cairde Liatroma Fund Raising…