Buy a Brick – in the Centre of Excellence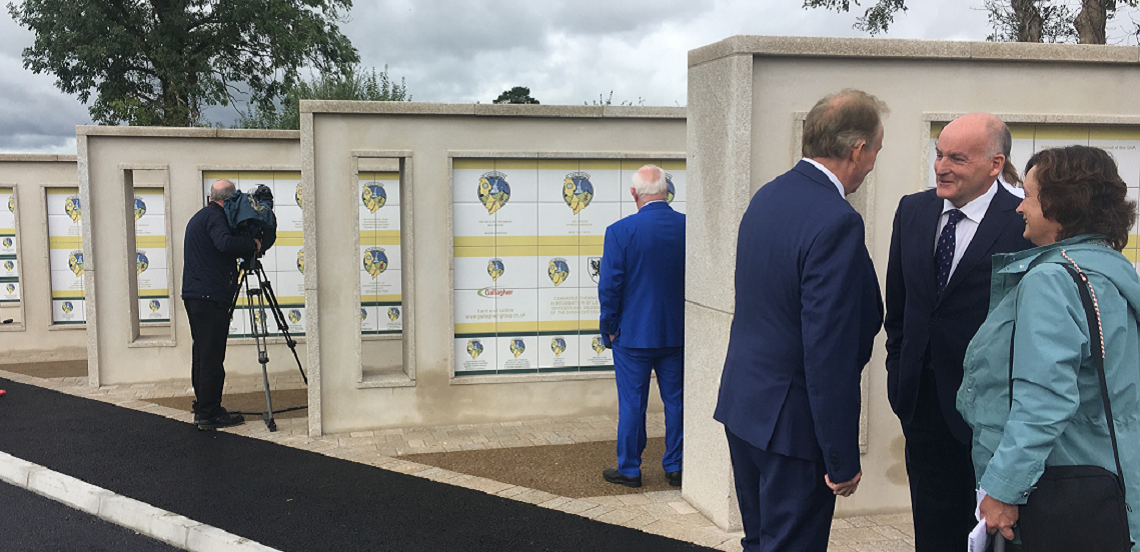 Show your support of Leitrim GAA by purchasing a clay or porcelain brick to be displayed at the entrance to the GAA Centre of Excellence at Annaduff.
Tax Deductible options available to American and Irish residents.
These beautifully inscribed bricks will make a permanent mark on the Centre of Excellence, proudly displaying your passion for Leitrim GAA.
A variety of choices and styles including Gift Vouchers are available:
1 – Leitrim Green Brick  – 215mm x 140 mm – 8.5" x 5.5"
2 – Leitrim Logo Brick – 215mm x  215mm –    8.5" x 8.5"
3 – Leitrim Stone – 300mm x 300mm –   12" x 12"
4 – Leitrim Stone Of Excellence – 600mm x 600mm – 24" x 24"
All proceeds benefit Leitrim GAA's efforts to build community through sport.
If you reside in USA you wish to avail of a Tax deductible option – please this link:   IAP Website
Irish residents can also avail of a Tax deductible option by purchasing a brick(s) on LeitrimWall.com
Leitrim supporters in the rest of the world can also use this link:  LeitrimWall.com
Many thanks to our valued supporters for your wonderful efforts.
– Leitrim GAA